Product Description
SHIPPING INFORMATION
WHY BUY FROM US
Ratings & Reviews
Compare Wipes
IDEAL FOR POSTERIOR PAMPERING! Let's be honest, embarrassing to walk to the toilet while camping with a roll of toilet paper in hand. Everyone knows what you're going to do! Why not carry one or two wipes in your back pocket and make everyone believe you are just out for a leisurely stroll.

UNSCENTED! Remove grime, remove sweat, remove odor! But don't coat yourself in fake flower fumes! Because our wet wipes are Unscented, you'll be able to bath yourself from head to toe without smelling like a dead daffodil!

NOT JUST FOR HUMANS Yes, we all enjoy a stroll with our pooch and they love the dirt. Clean up the woof before they get back in the car with our Large Wipes. Your dog will love you, and you will enjoy the ride back home in a clean car. Babies can use our wipes as well, but there are not baby wipes!

TRAVEL CLEANSING WIPES! So you want to be healthy and cycle to work but work up a sweat while doing so? Don't worry! Grab one of our lightweight and portable wipes to stay clean and refreshed! Commuting to work on your bicycle is fun; enjoy nature and the wind in your hair. Don't fret over a bit of sweat, our wipes have you covered. Your co-workers will probably appreciate too...

BIODEGRADABLE! Our wipes are tested, unlike some other wipes out there… The Surviveware Wipes start to degrade after 28 days and are gone in a year! Try it for yourself. Bury one of the wipes in your garden and see if you can find it after 6-12 months, we dare you! Normal Baby Wipes are a huge problem for the environment, they take up to 100 years to degrade because they are made from plastic. Ours are made with 100% natural viscose fibers. Leave no trace behind and always take your trash.

Explore and Stay Refreshed
Travel Lightweight
Ideal for Posterior Pampering
Free Shipping for all USA orders, if you by $25 or more!
Most US based orders are shipped directly from our warehouse within 24-48 hrs for your convenience and maximum efficiency.
Your product will arrive within 7 to 10 Business Days.
We offer 2 Day Expedited Shipping 1 Day Priority Shipping. See you cart for more details. Returns Information:
We offer a 30 days 100% Satisfaction guarantee or your money back. Please contact us for return requests.
BUILT FOR TRAVELERS
Our wet wipes are heavy because they are packed full of moisture. This makes you feel clean and refreshed. However, on a long hike when every ounce feels like it weighs a ton, you need to pack light. That's why we are proud to announce our brand new wet wipes that come in a 4-pack. This means only taking one of the bags for a weekend trip. Each bag comes with 15 wipes so you have more than enough to get the job done.
MADE FOR ALL SKIN TYPES
Unlike other wipes that dry out your skin, our wipes are Hypoallergenic, pH-Balanced, Alcohol-Free, with Natural Aloe and Vitamin E. This means your skin will stay healthy and nourished longer.
Our unique recipe is gentle enough for sensitive skin, yet strong enough for the mud-caked mountain biker! You can use our wipes on yourself and the kids without worrying about skin irritation. The last thing you want is to break out with a rash while enjoying the outdoors.
Customer Reviews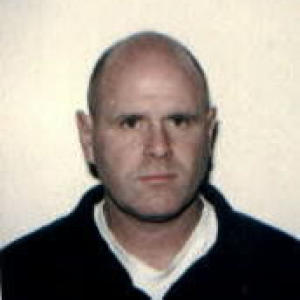 DM
12/10/2021
Dennis M.

United States
Great addition to my First Aid kits
I've only used these wipes once but thoroughly impressed. Although I clean up my mess when I use things, it is none the less nice to know these wipes are biodegradable. I have added these wipes in my Vehicle/Responder Kit, Large Surviveware Kit, and small/individual First Aid kits. The wipes are handy for cleaning up messes like bleeds from broken nose and cheek lacerations, or the skin around scratches and other little boo-boo's. Likewise, the wipes are nice for cleaning hands before you try to treat somebody or your own wounds. I also like the convenient sized packages that the wipes are available for purchase. Definitely part of my emergency kits kept in my vehicles, camp bag, backpack and day pack.
11/16/2021
Craig P.

United States
Best wipes
They are handy, there big, and they do the job from hands to butt.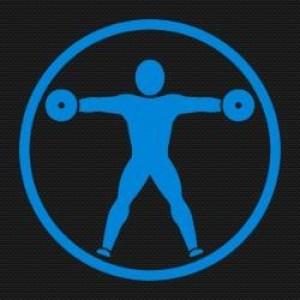 BS
09/13/2021
Ben S.

United States
Backcountry bath in your back pocket
I've used these wipes on multiple backpacking trips this summer (the longest trip was 6 nights) and I can give them the highest recommendation. They are just the right size for the job, do not get shredded on beard stubble (or head stubble for my fellow baldies out there), and have the perfect amount of cleaning solution. They didn't seem very wet when I first opened a packet, but they actually stay wetter much longer than other wipes I've used, so don't be put off by what might initially seem like a lack of wetness. My skin isn't particularly sensitive, but harsh chemicals will dry out my skin (especially my face) and there was absolutely no issue with these. They get you clean with no residue or overpowering odor.
I would like to see the full ingredient list of the biodegradable wet wipes. Thanks.

Hello Diane,

Our wipes contain:

* Chlorphenesin
* Benzalkonium Chloride
* Ethylhexylglycerin
* Cetylpyridinium Chloride
* Aloe Barbadensis Extract
* Dipropylene Glycol
* Propylene Glycol
* Citric Acid
* Polysorbate 20
* Purified Water

Our wipes have undergone rigorous testing, biodegrade naturally and with thousands and thousands of happy customers, you can trust that our wipes are your go to companions when you need them the most.

Why are your products cheaper on amazon? I just got 40 individual packet wipes on amazon for $8.95, I liked them so came to your site and they are almost $20.

That was an Amazon glitch and we lost a lot of money on those:(

 

The real price is $20. Sad, but we managed to sort it out, fingers crossed we don't have this happen to us again... 

When did you start carrying these individual wipes?

At the beginning of the year.

Have you tried them out? They are great for commuters!

What is the size of the actual wipe?

The wipes are 8" x 12" :)

What is the shelf life of the wipes in an unopened bag? I am trying to determine the least wasteful option for overnight backpacking which I do 5 - 6 times a year for one night over an 8 month period, but honestly may only need 1 or 2 wipes each time.

Hi Dave,

Depending on the batch that you receive it will be 1-2 years :)

Is this a suitable wipe for cleansing the area around you on the airplane or other public transportation?

You can easily clean with these but they are not antiseptic as they do not contain any alcohol.