Product Description
SHIPPING INFORMATION
WHY BUY FROM US
Ratings & Reviews
Survival Items
MULTI-USE! The Surviveware Travel Duct Tape is your go-to companion for your hiking and survival needs. Create cordage, fix tarps or tents, create butterfly bandages, and even a makeshift drinking cup, arm slings, and repairs to other equipment.
LEG SPLINT? This duct tape is pocket-sized and can be used to make an emergency splint. Simply use pieces bark to act as a brace. Then add cloth/material to the inner side of the bark to protect your skin. Once you have found proper care, you'll be happy you traveled prepared.
EASY TEAR TECHNOLOGY! Forget about shears and knives when simply using your hands will do. Our tape is super strong but can be torn from the side, effortlessly. This travel size duct tape is the perfect balance between performance and functionality. Have a broken water bottle? Simply slap a piece of the tape on the leak. Make sure it's as dry as possible before applying. 
NEXT LEVEL TACTICAL! Don't get caught with your pants down with the wrong gear for your go-bag. Also used for camping, hiking, fishing, cycling, travel, emergencies, auto, and crafts.
STRONG AND DURABLE! We did the tests. We compared and yes, we are the strongest. Our tape carries more weight than the leading brands. Yes, Gorillas and T-Rexes are also tough, but we humans are smarter. Be wise and choose the smarter option for your next outdoor adventure.
Free Shipping for all USA orders, if you by $25 or more!
Most US based orders are shipped directly from our warehouse within 24-48 hrs for your convenience and maximum efficiency.
Your product will arrive within 7 to 10 Business Days.
We offer 2 Day Expedited Shipping 1 Day Priority Shipping. See you cart for more details. Returns Information:
We offer a 30 days 100% Satisfaction guarantee or your money back. Please contact us for return requests.
WHY TRUST SURVIVEWARE?
At Surviveware, we think preparedness, we live survival, and we breathe first aid. Our kits are loved by thousands and thousands around the world. We are a small family run company that has become a trusted brand in the backpacking, camping and preparedness world. With quality products and care, we ensure each customer gets what they paid for and is treated like family.
WHY CHOOSE THIS SURVIVAL FIRST AID KIT?
It's the most durable bag in the market with 600D polyester and quality zips.
Each inner sleeve is organized by category. During times of need, get to the right items quickly. After items are used, easily see what needs to be replaced.
We encourage people to add their own items; you have a little extra space available for your unique requirements.
Each person is unique. A pocket separated from the other sleeves will safeguard your personal medication.
Don't be fooled by cheap imitations. A lot of other companies have tried to copy our kits, but they always fall short.
Customer Reviews
GREAT SERVICE
VERY QUICK SHIPPING THANK YOU
07/31/2021
Loane C.

United States
My Go To Tape
I absolutely love this product! I have used it for so many little emergencies. Just last week we used it to tape my daughter's heel after she developed a blister during a horse show and last night our Farrier used it on a horse hoof.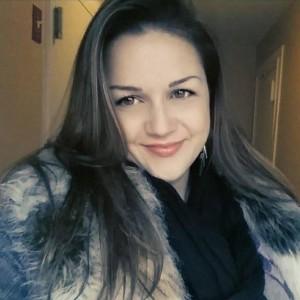 DS
02/12/2021
D S.

United States
Great Kit!!
The kit is just great! All the labels makes it easy to find all you need. Very happy with this purchase!
| | | | | | | |
| --- | --- | --- | --- | --- | --- | --- |
| | Emergency Blankets | Duct Tape | Fire Starter | Survival Kit | Survival Backpack | Stormproof Matches |
| Product Purpose | Survival | Survival | Survival | Survival | Survival | Survival |
| Material | Advanced Aluminum Foil | Heavy Duty Matt Cloth | Paracord & Ferrocerium Rod | 600D Polyester Bag | 600D Tarpaulin Bag | Potassium Clorate, sulfur & Wood |
| Dimensions | 52" x 82" | 2.75" x 2" x 2.75" | 7.1" x 2.9" x 0.9" | 12" x 8" x 6" | 20" x 14" x 10" | 1.5" x 1.5" x 3.5" |
| Weight | 1.6 Oz | 5 Oz | 4.3 Oz | 3 lbs | 27 lbs | 2 Oz |
| Water-resistant | ✓ | ✓ | ✓ | ✓ | ✓ | ✓ |
QUESTIONS & ANSWERS
Have a Question?
Be the first to ask a question about this.
Ask a Question